Complete Relaxation is Just a Call Away
Find the massage service that is best for your needs and relish in a unique therapeutic experience, performed by certified estheticians.
Massages
Relaxation Massage
The most popular massage for increasing circulation, reducing stress, and relieving pain and tension.
Massage Durations
30 min — $55
45 min — $65
60 min — $82
NON-REGISTERED
Thai Stem Massage
Helps release toxins, relieve muscle tension and joint pain and increase circulation. Thai Herbal Stem Massage combines traditional massage techniques with therapeutic herbs and essential oils bundled up in the stems.
Massage Durations
45 min — $100
60 min — $115
75 min — $135
NON-REGISTERED
Hot Stone Massage
Hot Stone Massage is especially beneficial for those who suffer from the chronic pain of arthritis, fibromyalgia, or a recent injury.
Massage Durations
60 min — $92
Indian Head Massage — $60
20 Min Facial Massage— $44
NON-REGISTERED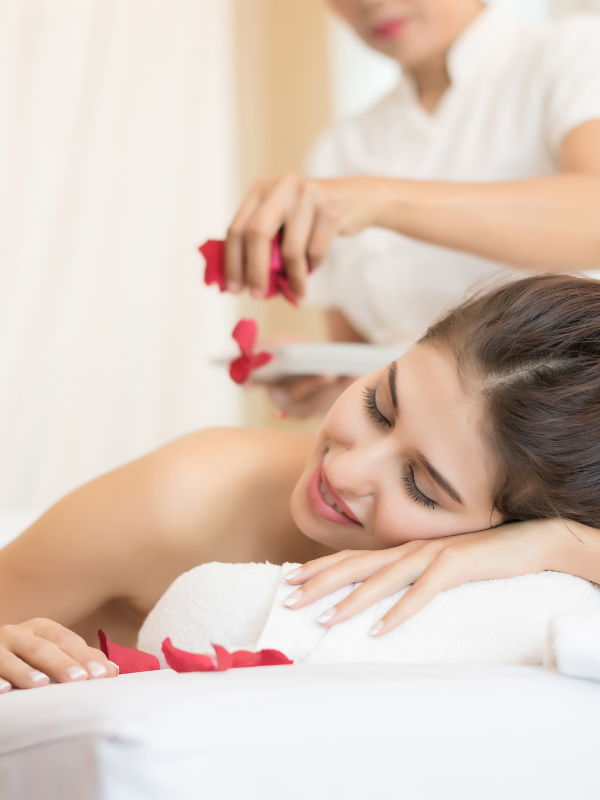 Schedule your appointment with ease.