Feel Amazing After One of Our Body Treatments
Say goodbye to rough spots and stress with our results-driven body treatments that will leave your skin feeling smooth and soft. Cleanse, exfoliate, and hydrate your body to the maximum no matter the time of year.
Body Treatments & Massages
Grotto Mud Wrap — $125
A muscle warming, re-mineralizing and purifying body wrap. The deep cleansing mud mask provides a warming therapeutic treatment for muscles and joints.
Escape Body Scrub — $115
This full-body treatment renews the skin through complete exfoliation and hydration. An exclusive blend of essential oils promotes total mind and body relaxation.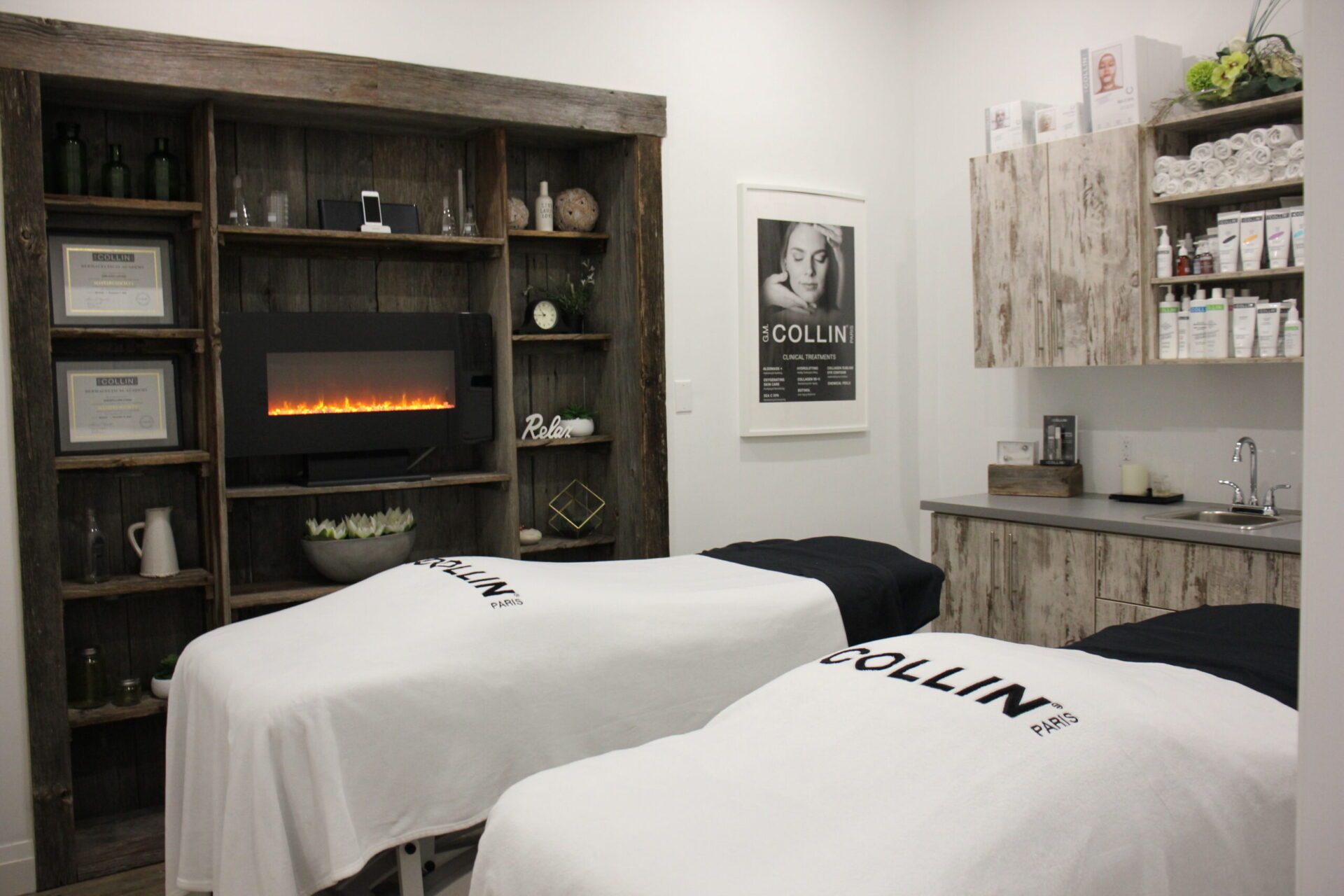 Relaxation Massage
45 min — $65
60 min — $88
A relaxation massage is a smooth, gentle treatment that relieves muscular tension, increases circulation, and promotes a general sense of relaxation and an improved mental state. Unlike, deep tissue massages, a relaxation massage does not address the connective tissue of the muscles. It is not intended to treat sports injuries, and is instead used to reduce muscle tension while bringing the body back to a relaxed state.
*Our estheticians possess expertise in a range of relaxation massage techniques. However, it is important to note they are not registered massage therapists and cannot administer deep tissue or prenatal massage. As such, we are unable to provide insurance receipts.
Thai Stem Massage
60 min — $115
75 min — $135
Helps release toxins, relieve muscle tension and joint pain and increase circulation. Thai Herbal Stem Massage combines traditional massage techniques with therapeutic herbs and essential oils bundled up in the stems.
Hot Stone Massage
60 min — $92
Hot Stone Massage is especially beneficial for those who suffer from the chronic pain of arthritis, fibromyalgia, or a recent injury.
Indie Head Massage
60 min — $60
Indie Head Massage is the art of manipulating the soft tissue of the shoulders, neck, head and face. Considered a form of relaxation massage that incorporates massage techniques to help release stress and tension, assist with lymphatic drainage; and create a sense of peace and well-being.
Facial Massage
20 min — $44
Schedule your appointment with ease.