Conveniently Pick Up Your Favorite Spa Products and Gift Cards
We offer Curbside pickup for gift cards and retail purchases, available Tuesday through Saturday.
For order pickups, there's a strict protocol that you must follow. Here's how it works:
Call or email us for product or gift card orders. A member of our team can also help you select the best items for your needs.
We'll process your order and confirm payment, including the pickup date and time.
Contact us by phone when you arrive to receive your order. You must wear a mask during pickup.
Phone: 613-258-3535
Email: info@aphroditiescapespa.com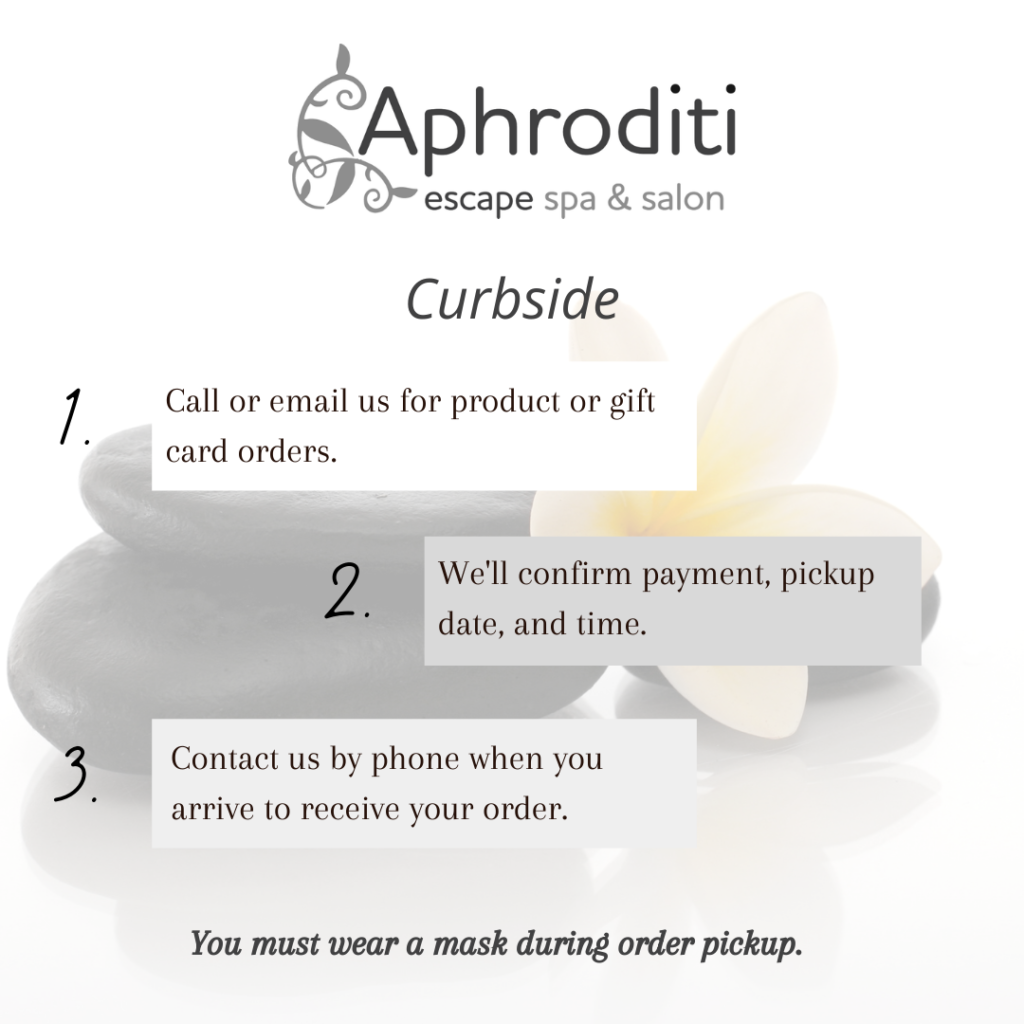 Schedule your appointment with ease.