Keep Your Nails Strong and Healthy
Aphroditi Escape Spa & Salon is the place to be if you're ready to have the ultimate manicure or pedicure experience.
Foot Care Services
Classic Pedicure — $70
Feel truly pampered when we administer a perfect pedicure including a foot soak, stimulating scrub followed by a marine mask, and a relaxing foot massage. The service is completed with polish.
Signature Pedicure — $85
Indulge in a soothing, hydrating, and relaxing paraffin wax treatment, which softens the cuticles and deeply conditions the skin. This is followed by a classic pedicure.
Gel Pedicure — $89
In addition to a regular pedicure, Gel Polish is applied that last up to three weeks.
Express Pedicure — $55
Foot Soak, Nail & Cuticle Touch Up, Massage, and Polish
Polish Change — $15
Add French — $4.50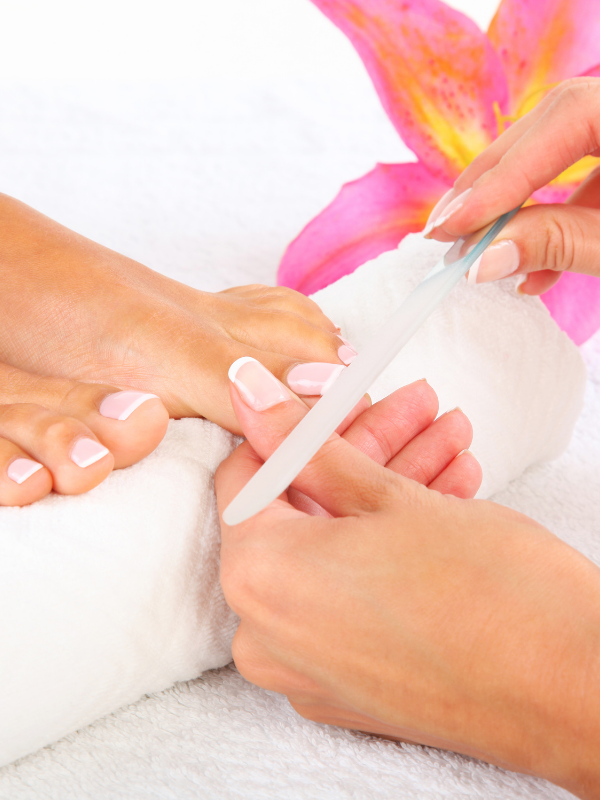 Schedule your appointment with ease.